COMPANY – WASTE TO VALUE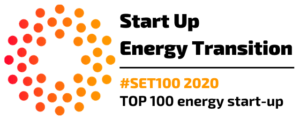 RENERGON International AG is a dynamic, innovative and globally active company with forward-looking solutions and technologies based on biogas production from biogenic waste. With headquarters in Lengwil, Switzerland and a subsidiary in Berlin, Germany, and a worldwide network of partners, we guarantee success as a globally active Greentech champion with patented technology – from an economic and ecological point of view.
We stand for sustainability, local added value and closed material cycles (circular economy), and focus on a clean and liveable environment through renewable energies and fuels as well as healthy soils through compost, fertilizer, and biochar. We stand for:
INNOVATIVE BIOGAS TECHNOLOGY & SOLUTIONS

COMPLETE RECYCLING OF WASTE

EFFICIENT ENERGY PRODUCTION FROM ORGANIC WASTE

RETURN OF NUTRIENTS TO THE NATURAL CYCLE

RESPONSIBILITY FOR THE ENVIRONMENT & FUTURE GENERATIONS
CEO MESSAGE
"The sustainable use of resources is of great importance today. Biowaste and green waste from agriculture, the food industry, municipalities and waste disposal companies, in particular, are a raw material that is greatly underestimated. The correct utilization of these potentials leads to a profitable investment for operators, waste disposal companies and the environment".
Karl-Heinz Restle, CEO & Founder
OUR VISION & MISSION
Every year, humans consume more natural resources than the earth can to provide or supply. A large part of the world's population already suffocates in the garbage, with devastating consequences for health, climate, air, water and soil. In order to use the potential of the renewable energy source biogas, concepts and infrastructures in the respective countries are urgently needed.
RENERGON provides renewable energy beneficially to replace fossil energy sources. The energetic use of the worldwide available organic residues can cover a large part of the energy consumption.
RENERGON recognized this development at an early stage and developed modern plant concepts – embedded in efficient waste management.
RENERGON is an internationally active GreenTech player. Its importance grows with the increasing centralization of agriculture and food production as well as with the increasing amount of waste as a result of urbanization.
OUR EXPERIENCE – YOUR ADVANTAGE
As a global solution provider, we guarantee economic and ecological success. RENERGON International AG with its headquarters in Lengwil, Switzerland, a subsidiary in Berlin, Germany, and a worldwide partner network offers its customers a wide range of services:
Standard & individual solutions

Innovative ideas & mature concepts

Efficient processes & many years of experience
Transparency & know-how in implementation

Cost efficiency through a lean organization

Social impact through local value creation