COMPACT BIOGAS PLANT
FOR HORSE STABLES AND AGRICULTURE
The disposal problem for solid manure and biomass is constantly increasing in the agricultural sector. The call for renewable energy and sustainability is getting louder.
With our compact farm SSAD plant we offer farmers the possibility to produce valuable energy with by-products of their farm, such as solid manure, green material and agricultural waste – economically successful and ecologically sustainable. For plant owners, this means a source of income that can be reliably calculated over the years for a long-term perspective of the agricultural business:
Renewable energy (electricity)

Biomethane (grid feed-in, fuel CNG)
Healthy soils (fertilizer, compost)

Disposal plant as problem solver
OUR BIOGAS PLANT

– YOUR ADDED VALUE
Our small biogas plant is the smart investment for decentralized power and heat generation, for the disposal of organic stackable dry substrates such as garden waste, green waste, landscape gardening material, solid manure and organic waste. The RENERGON RSD-E dry fermentation plant offers proven technology in a minimum of space, it is a cost-effective investment and efficient in operation. It can be used for small quantities of substrates from 3,000 to 8,000 tons per year.
Highest substrate flexibility
Use of existing potential from
solid manure, straw, crop residues
Can be combined with waste from
grass and green cuttings
Insensitive to impurities such as
stones, metal, plastic
Unique and proven
problem solver for horse manure
Standardized core product
Fast turnaround time
Can be fitted into any farm structure
No fermentation residue storage necessary
Upgradeable with increasing quantities
Robust plant technology
Low wear and tear
Stable biological process
Low downtimes and service times
Low energy self consumption
A SUCCESSFUL EXAMPLE
FROM PRACTICE
In Lehrte, Germany, the two farmers Adrian Bartels and Jens Boedecker recycle horse manure in a digestion biogas plant for dry matters. With their new problem solver for solid manure, the team of farmers shows how economically successful and ecologically sustainable this disposal of horse manure can be.
The biogas plant is increasingly in focus again, especially when it comes to the energetic exploitation of residues. By digesting stackable manure from animal farming and other organic waste matter, biogas is obtained, which is converted into electricity and heat in a CHP unit. Horse manure, that occurs in large quantities especially in larger farms and cannot be optimally utilized in conventional liquid biogas plants, causes additional costs for its disposal.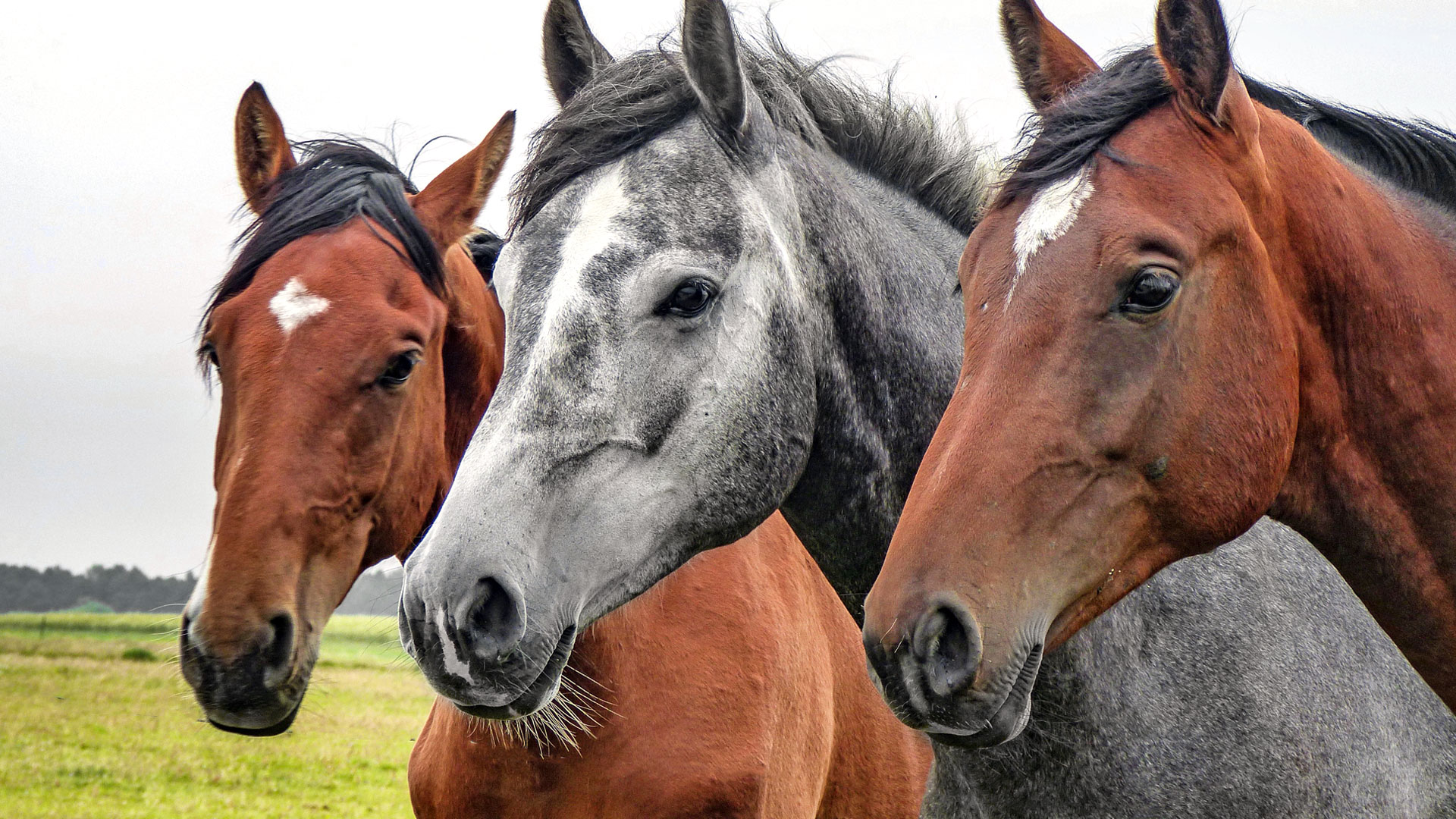 OVERVIEW RSD-S SMALL PLANT
RENERGON is one of the most experienced and successful partners for agricultural and livestock farmers. From the construction of new plants to upgrading your existing biogas plant – everything is always tailored to your individual requirements. Our plants are outstanding for their maximum functionality and efficiency.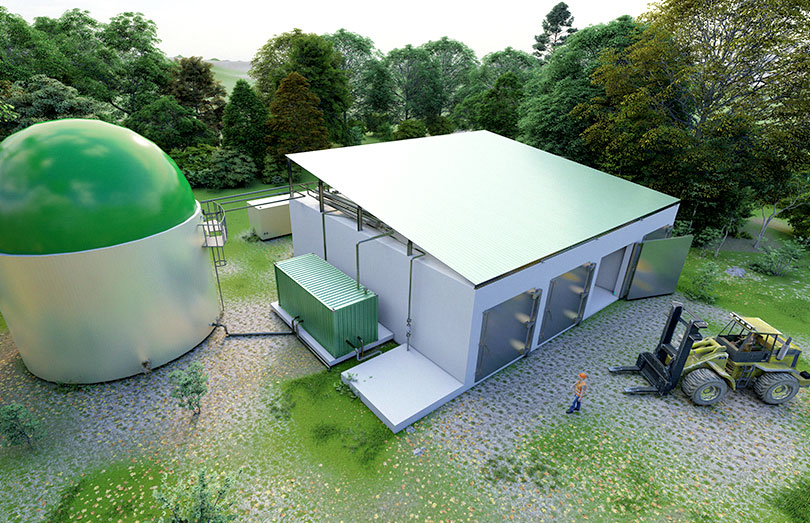 The RENERGON RSD – S compact system is designed for efficiency and economy in a minimum of required space.
It stands for innovative decentralized energy generation from a wide range of stackable substrates such as solid manure, bio waste, garden waste, green waste and landscape conservation material.
Solid fermentation on a minimum of space
Highest substrate flexibility
Suitable for small substrate quantities (3,000-7,000 t/a)
Economical in acquisition and operation
Effective local power and heat production
High quality hygienized organic fertilizer
REFERENCES SMALL BIOGAS PLANTS
Customers all over the world rely on the advanced products and solutions of RENERGON. Tailor-made solutions to meet the requirements of our customers help to achieve the best possible results efficiently and with maximum flexibility.